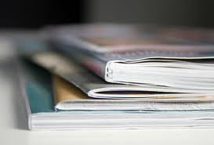 The Catholic Conference of Illinois occasionally writes in-depth on current issues affecting the Church and elements of Catholic Social Teaching. A few of these publications may be found online, while a complimentary copy of the rest may be obtained by contacting our Springfield office at (217) 528-9200.
Friday, January 1st, 2016
Illinois lawmakers during the spring 2015 legislative session approved Senate Bill 159, which clarifies and improves the state's Health Care Power of Attorney. The Health Care Power of Attorney is a type of form called an advance directive in which individuals state their health care preferences if they are ever in a situation in which they are unable to do so. This form also allows individuals to appoint an agent who will act on their behalf if they are unable to do so because of a health situation. Click here for the updated state form for the Health Care Power of Attorney.
The Catholic Conference of Illinois today issued the following press release on the Illinois bishops' updated "A Catholic Perspective on Gambling in Illinois."
The document may be found here in English, here in Spanish, and here in Polish.
Illinois Catholic bishops urge lawmakers to reconsider
proposed gambling expansion as revenue fix
CHICAGO – Illinois Catholic bishops today released a statement on gambling, updating their 1999 publication on the issue in light of the possibility of a massive expansion of gambling to help fix the finances of both the state and the city of Chicago.
Media reports indicate that a city-owned casino in Chicago is being considered, in addition to four other casinos located throughout the state and smaller so-called "satellite" casinos in central and southern Illinois. Additionally, slot machines may be allowed at horse-racing tracks.
In the updated "A Catholic Perspective on Gambling in Illinois," the bishops noted they drew from the Catechism of the Catholic Church's statement about gambling as stated in paragraph 2413: "Games of chance (card games, etc.) or wagers are not in themselves contrary to justice. They become morally unacceptable when they deprive someone of what is necessary to provide for one's needs and those of others. The passion for gambling risks becoming an enslavement."
Gambling is not immoral in itself, they noted, and can often be used for legitimate fundraising purposes.
However, the bishops also recognize the increasing pervasiveness of gambling in society, as riverboat casinos, the lottery, and video gambling have been authorized by the state during the past 40 years.
"For it seems that in our state, to use the language cited above, 'the passion for gambling' is becoming 'an enslavement' both for individual persons and for society," they wrote.
They encouraged an examination of conscience, both on an individual and state level, observing that government should not look to gambling as a revenue fix.
"It is important to commit to a fair system of taxation to support public programs, as it is not healthy to rely upon gambling as an alternative," they wrote.
They also called for transparency of financial records of gambling enterprises doing business with the state, as well as a stop to gambling-related advertising that targets the poor.

"We must have a public examination of the impact of gambling upon the poor and upon the political process itself," they wrote.
The bishops are also asking Catholic institutions to "openly examine and debate the impact of gambling in their fundraising."
#####
The Catholic Conference of Illinois was created in 1969 to serve as the public policy voice of the Illinois bishops and the six dioceses of the state: Belleville, Chicago, Joliet, Peoria, Rockford and Springfield-in-Illinois.
Wednesday, January 7th, 2015
The Catholic Conference of Illinois has released its legislative agenda for the 99th General Assembly that will be sworn in on Jan. 14, 2015.
CCI issues this list of key priorities every two years at the beginning of a new General Assembly. The agenda also offers a brief overview of the Catholic Conference, our guiding principles found in Catholic Social Teaching, and a listing of our staff members.
Monday, September 8th, 2014
End-of-life issues can be difficult to consider and talk about. That's why the Catholic Conference of Illinois and the Illinois Catholic Health Association asked a Catholic ethicist to put together a question-and-answer sheet on Illinois' voluntary POLST (Practitioner Orders for Life-Sustaining Treatment) form.
State lawmakers in 2014 passed legislation updating the POLST form, refining the definition of "attending health care practitioner" as a licensed physician, advanced practice nurse, physician assistant, or licensed resident after completion of one year in a program. This practitioner is selected by or assigned to the patient, and has primary responsibility for treatment and care of the patient. The form does not, however, affect an individual's ability to include instructions in an advance directive, such as a power of attorney for health care.
The Catholic Conference of Illinois, Illinois Catholic Health Association, Catholic health care ethicists, and the Illinois bishops' vicars for health care were involved in crafting the new POLST form.
Read the Q-and-A about POLST here. Español Polski
Click here for the new POLST form. Español, sólo para fines informativos.