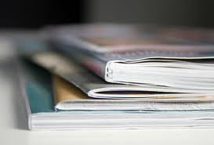 The Catholic Conference of Illinois occasionally writes in-depth on current issues affecting the Church and elements of Catholic Social Teaching. A few of these publications may be found online, while a complimentary copy of the rest may be obtained by contacting our Springfield office at (217) 528-9200.
Monday, November 19th, 2012
CCI today issued its Marriage Toolkit, a resource for clergy, parish staff and the laity.
The toolkit is designed to help Catholic individuals and parish communities understand, explain and promote the Catholic Church's answers to the following questions:
What is marriage?
Why is the definition of marriage important?
Why does the Church endure the repercussions of taking a stance on marriage which is contrary to popular social trends and media advocacy?
And, most importantly, why should you care about marriage?
The toolkit is separated into seven individual sections:
The entire toolkit can be downloaded here.
Monday, December 6th, 2010
CCI has prepared "A Catholic Perspective on Advance Directives in Illinois" in a simple question-and-answer format to answer some of the most troubling questions facing individuals regarding difficult health care treatment choices. The booklet provides guidance for the Catholic, as well as other interested persons, by reviewing teaching principles on life and death issues.
The booklet contains information about the various forms of advance directives and surrogate decision-making allowed under Illinois law, as well as actual forms to use.
For "A Catholic Perspective on Advance Directives in Illinois," click here.
For the form "Illinois Statutory Short Form Power of Attorney for Health Care," click here.
For the form "Living Will Declaration," click here.
Wednesday, October 6th, 2010
Catholic Conference of Illinois (CCI) opposes legislation to enact 'civil unions' for same-sex couples in Illinois. The text of the legislation and the example of other states prove civil unions legislation is meant and designed only to further the pursuit of same-sex marriage. Read Promoting Civil Unions to Undermine Marriage to understand how this process has played out across the country and how it is currently happening in Illinois.
Wednesday, January 6th, 2010
The following publications are not available online, but copies may be obtained by calling our Springfield office at (217) 528-9200.
"Catholic Schools: In Service and In Need"
"Discover the Catholic Church" was written to support general education, formation and evangelization. Obviously, it is neither long nor detailed enough to comprehensively express the fullness and beauty of Catholic teaching, but we hope that it will serve as an important supplement to efforts on behalf of the Church.
A complimentary copy of this brochure may be obtained from our Springfield office. Additional copies may be purchased through Liturgical Training Publications at 1-800-933-1800.
"Some Notes for a History 1969-1994"(history of CCI) – printed in 1994
"Pastoral Response to Immigration"– 1997(also available in Spanish and Polish)
"A Catholic Perspective on Gambling in Illinois" – 1999(available in English and Spanish)
"Moving Beyond Racism: Learning to see with the eyes of Christ"– April 2000
"Catholic and Lutheran Reflections on the Joint Declaration on the Doctrine of Justification" – Summer 2000
"That Abundance May Flourish – A Catholic Perspective on Rural Life in Illinois"– Spring 2001