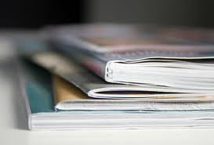 The Catholic Conference of Illinois occasionally writes in-depth on current issues affecting the Church and elements of Catholic Social Teaching. A few of these publications may be found online, while a complimentary copy of the rest may be obtained by contacting our Springfield office at (217) 528-9200.
Wednesday, January 7th, 2015
The Catholic Conference of Illinois has released its legislative agenda for the 99th General Assembly that will be sworn in on Jan. 14, 2015.
CCI issues this list of key priorities every two years at the beginning of a new General Assembly. The agenda also offers a brief overview of the Catholic Conference, our guiding principles found in Catholic Social Teaching, and a listing of our staff members.
Monday, September 8th, 2014
End-of-life issues can be difficult to consider and talk about. That's why the Catholic Conference of Illinois and the Illinois Catholic Health Association asked a Catholic ethicist to put together a question-and-answer sheet on Illinois' voluntary POLST (Practitioner Orders for Life-Sustaining Treatment) form.
State lawmakers in 2014 passed legislation updating the POLST form, refining the definition of "attending health care practitioner" as a licensed physician, advanced practice nurse, physician assistant, or licensed resident after completion of one year in a program. This practitioner is selected by or assigned to the patient, and has primary responsibility for treatment and care of the patient. The form does not, however, affect an individual's ability to include instructions in an advance directive, such as a power of attorney for health care.
The Catholic Conference of Illinois, Illinois Catholic Health Association, Catholic health care ethicists, and the Illinois bishops' vicars for health care were involved in crafting the new POLST form.
Read the Q-and-A about POLST here. Español Polski
Click here for the new POLST form. Español, sólo para fines informativos.
Monday, November 19th, 2012
CCI today issued its Marriage Toolkit, a resource for clergy, parish staff and the laity.
The toolkit is designed to help Catholic individuals and parish communities understand, explain and promote the Catholic Church's answers to the following questions:
What is marriage?
Why is the definition of marriage important?
Why does the Church endure the repercussions of taking a stance on marriage which is contrary to popular social trends and media advocacy?
And, most importantly, why should you care about marriage?
The toolkit is separated into seven individual sections:
The entire toolkit can be downloaded here.
Monday, December 6th, 2010
CCI has prepared "A Catholic Perspective on Advance Directives in Illinois" in a simple question-and-answer format to answer some of the most troubling questions facing individuals regarding difficult health care treatment choices. The booklet provides guidance for the Catholic, as well as other interested persons, by reviewing teaching principles on life and death issues.
The booklet contains information about the various forms of advance directives and surrogate decision-making allowed under Illinois law, as well as actual forms to use.
For "A Catholic Perspective on Advance Directives in Illinois," click here.
For the form "Illinois Statutory Short Form Power of Attorney for Health Care," click here.
For the form "Living Will Declaration," click here.