State lawmakers yesterday approved a stopgap budget for the new fiscal year, just hours before FY 2017 was set to begin.
The six-month spending plan outlined in Senate Bill 2047 fully funds a year of K-12 education and keeps the lights on at state agencies until the end of the calendar year. It partially finances state universities, community colleges and social service providers for the 18-month period running from July 1, 2015 through Dec. 31, 2016. Human service agencies – like Catholic Charities – will get paid 65 percent of what their state contracts are worth, although reimbursement for in-home care to senior citizens will rank at 100 percent.
The last-minute agreement temporarily suspends the Illinois political version of "Groundhog Day." Like the popular Bill Murray movie that featured the comedian re-living the same day, the Democratic-controlled Illinois legislature and Republican Gov. Bruce Rauner locked horns throughout the 2016 spring session, with neither side budging.
Rauner maintains that his "Turnaround Agenda" with pro-business reforms and union-weakening changes would pull back the state from its financial cliff of a $7 billion bill backlog and an $111 billion unfunded pension liability. Democratic House Speaker Michael Madigan, D-Chicago, however, says the temporary income tax increase that expired on Jan. 1, 2015, should be at least partially restored to fund services for middle-class families.
The governor a year ago signed a separate K-12 education budget to keep schools open for the 2015-16 academic year. Federal consent decrees and court orders kept state employees paid and some Medicaid vendors reimbursed through FY 2016, while a temporary funding measure in April allowed state universities and community colleges to limp through the end of the school year. The initiative also paid for some state grants for low-income college students. A similar measure for unpaid social service providers – like Catholic Charities – passed both chambers but was never signed by the governor, as he and lawmakers reached the stopgap budget as the clock ticked toward FY 2017.
State lawmakers are now shifting their gaze to the Republican and Democratic National Conventions later this month, as they begin campaigning in earnest for their re-election on Nov. 8. The task of crafting a budget for the remainder of the fiscal year beginning Jan. 1 will greet them when they meet for the fall veto session in mid-November.
Despite the months-long political torpor, the Catholic Conference of Illinois successfully pushed its agenda throughout the 2016 spring session. CCI celebrated victories for children's health, criminal justice reform and human trafficking, and defeated attempts at public funding of abortion and expanded contraceptive access.
Social services and social justice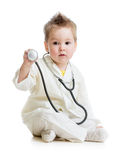 The Catholic Conference supported the creation of the Covering All Kids health Insurance Act 10 years ago, and backed its reauthorization this year since it was set to expire on July 1. House Bill 5736 extends the program for three more years, until Oct. 1, 2019. Commonly known as "All Kids," the program allows parents of low- to middle-income families to purchase affordable health insurance for their children. Parents must pay a monthly premium for each child, in addition to co-payments for doctor visits and prescriptions.
Building on the success of last year, Senate Bill 2286 adds hotels and motels to the list of places required to post signs advertising the toll-free national hotline for human trafficking (1-888-373-7888). Currently, the notices must be posted at such places as truck stops, bus and train stations, airports, liquor stores, adult entertainment clubs and emergency rooms. The notices are available for free from the Illinois Department of Human Services.
Additionally, Senate Bill 3007 offers cash assistance and food stamps to noncitizen residents of Illinois who are victims of trafficking, torture, and other serious crimes.
Re-entry concerns for former inmates sparked House Bill 5973, which makes it easier for ex-offenders to obtain occupational licenses for such professions as a barber, cosmetologist, funeral director or embalmer, roofer, hair braider, or nail technician. Additionally, House Bill 6328 allows individuals to expunge from public record any arrests or charges that were later dismissed, acquitted, vacated or reversed.
Meanwhile, Senate Bill 2370 protects juveniles from false confessions by requiring that suspects younger than 13, instead of the current 15, have a lawyer present when being held for questioning in a homicide or sex assault case. The legislation also calls for suspects younger than 18 be given a simplified Miranda warning.
Respect life issues

The Catholic Conference fought off yet another attempt to allow taxpayer funds to be used to pay for elective abortions in state employee insurance plans, as well as in the state's Medicaid program. House Bill 4013 passed a House committee in March 2015 but was then sent to languish in the Rules Committee. However, it popped out of that committee in April, making it eligible to be called for a vote at any time.
Our Catholic bishops swung into action, issuing a letter to House lawmakers on the dangers of the legislation, and the bill was sent back to the Rules Committee.
CCI also squelched an effort to expand contraceptive access in House Bill 5809, which would have allowed pharmacists to dispense oral contraceptives and contraceptive patches. The measure was shot down in a House committee on a 2-8 vote.
CCI negotiated a less-harmful version of Senate Bill 1564, with the original legislation seeking to obliterate all conscience protections for health care providers. See our statement here.