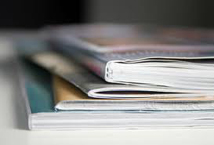 The Catholic Conference of Illinois occasionally writes in-depth on current issues affecting the Church and elements of Catholic Social Teaching. A few of these publications may be found online, while a complimentary copy of the rest may be obtained by contacting our Springfield office at (217) 528-9200.
Thursday, January 12th, 2017
The Catholic Conference of Illinois has released its legislative agenda for the 100th General Assembly that was sworn in on Jan. 11, 2017.
CCI issues this list of key priorities every two years at the beginning of a new General Assembly. The agenda also offers a brief overview of the Catholic Conference, our guiding principles found in Catholic Social Teaching, and a listing of our staff members.
Tuesday, December 6th, 2016
The rapid pace of advances in medical care allows us to live longer and more productive lives than those of our ancestors. But these same innovations can leave us struggling for guidance when we are confronted with end-of-life decisions.
Just as important, however, is the conversation we all need to have with our families: Who will carry out my end-of-life health care plans if I am not able to?
To help with these questions, the Catholic Conference of Illinois has updated its guidance on using advance directives in its new booklet, "End-of-Life Conversations: A Catholic Perspective on Advance Directives."
Advance directives are legal forms that outline our wishes regarding medical treatments we may or may not want as we grow older or are in an accident and cannot speak for ourselves. The new booklet summarizes the need for an advance directive, including the process of picking an agent to speak on your behalf.
The state of Illinois on Jan. 1, 2016, updated its health care power of attorney form, and CCI supplements that form with suggestions Catholics may want to consider. This updated form with Catholic suggestions is printed in the final section of the booklet for the reader's personal use.
Download a FREE copy of "End of Life Conversations: A Catholic Perspective on Advance Directives." You may also download a FREE copy of the booklet in Spanish and in Polish. The booklet conveniently downloads onto 8.5" x 11" paper when you check the "fit to page" box.
The full-color booklet is also available for purchase from the Catholic Conference of Illinois, in each of the three languages, for a nominal fee. Contact us at info@ilcatholic.org, our Chicago office at (312) 368-1066, or our Springfield office at (217) 528-9200 for ordering information.
NOTE: All three versions of the booklet offer the form in English, since our lawyers advise individuals to fill out the form in English to ensure that their wishes are followed. Read the form here in Español, and here in Polskie, but for informational purposes only.
Friday, August 26th, 2016

The Catholic Conference of Illinois today submitted a letter of support and encouragement to members of the Illinois Commission on Criminal Justice and Sentence Reforms.
The commission was created in 2015 shortly after the inauguration of Gov. Bruce Rauner, with the goal of reducing the state's prison population by 25 percent by 2025. Members of the Catholic Conference of Illinois' Prison & Jail Ministry Committee attended and testified at several of the commission's public hearings and are encouraged by its initial recommendations, as well as legislative initiatives seeking to help inmates re-enter society.
The letter urges the enactment of compassionate release of terminally-ill inmates; the expansion of rehabilitative programs in state prisons; and the adoption of initiatives that will help former prisoners re-enter society, such as a state identification card, access to some licensed professions, and expungement of arrests or charges that were later dismissed, acquitted, vacated or reversed.
CCI also advocates for increased access to prisons and jails so that clergy and lay Catholics may minister to inmates in an effort to aid in their rehabilitation.
Read the letter here.
The Catholic Conference of Illinois today issued the following press release on the Illinois bishops' updated "A Catholic Perspective on Gambling in Illinois."
The document may be found here in English, here in Spanish, and here in Polish.
Illinois Catholic bishops urge lawmakers to reconsider
proposed gambling expansion as revenue fix
CHICAGO – Illinois Catholic bishops today released a statement on gambling, updating their 1999 publication on the issue in light of the possibility of a massive expansion of gambling to help fix the finances of both the state and the city of Chicago.
Media reports indicate that a city-owned casino in Chicago is being considered, in addition to four other casinos located throughout the state and smaller so-called "satellite" casinos in central and southern Illinois. Additionally, slot machines may be allowed at horse-racing tracks.
In the updated "A Catholic Perspective on Gambling in Illinois," the bishops noted they drew from the Catechism of the Catholic Church's statement about gambling as stated in paragraph 2413: "Games of chance (card games, etc.) or wagers are not in themselves contrary to justice. They become morally unacceptable when they deprive someone of what is necessary to provide for one's needs and those of others. The passion for gambling risks becoming an enslavement."
Gambling is not immoral in itself, they noted, and can often be used for legitimate fundraising purposes.
However, the bishops also recognize the increasing pervasiveness of gambling in society, as riverboat casinos, the lottery, and video gambling have been authorized by the state during the past 40 years.
"For it seems that in our state, to use the language cited above, 'the passion for gambling' is becoming 'an enslavement' both for individual persons and for society," they wrote.
They encouraged an examination of conscience, both on an individual and state level, observing that government should not look to gambling as a revenue fix.
"It is important to commit to a fair system of taxation to support public programs, as it is not healthy to rely upon gambling as an alternative," they wrote.
They also called for transparency of financial records of gambling enterprises doing business with the state, as well as a stop to gambling-related advertising that targets the poor.

"We must have a public examination of the impact of gambling upon the poor and upon the political process itself," they wrote.
The bishops are also asking Catholic institutions to "openly examine and debate the impact of gambling in their fundraising."
#####
The Catholic Conference of Illinois was created in 1969 to serve as the public policy voice of the Illinois bishops and the six dioceses of the state: Belleville, Chicago, Joliet, Peoria, Rockford and Springfield-in-Illinois.