Monitor Illinois Legislation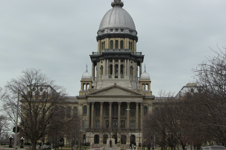 Each Illinois General Assembly runs for two years, and each legislative session begins in January and is usually scheduled to end by May 31. More than 10,000 bills, or pieces of legislation, are filed by House and Senate members during the two-year period. The Catholic Conference of Illinois monitors each legislation for its effect on issues overseen by CCI's departments.
The Conference advocates for certain legislation as part of its legislative agenda for each General Assembly. CCI also sets a priority list for each legislative session.
Bills can always be monitored by following their progress on the Illinois General Assembly website.