Bishops' Statements on Current Issues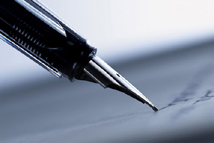 Illinois' six diocesan bishops occasionally make statements on current issues important to the Church, either as a group or as individuals. When the statement is issued as a group, it reflects the view of the Church statewide. Individual bishops may choose to make a statement on issues of specific interest to their dioceses.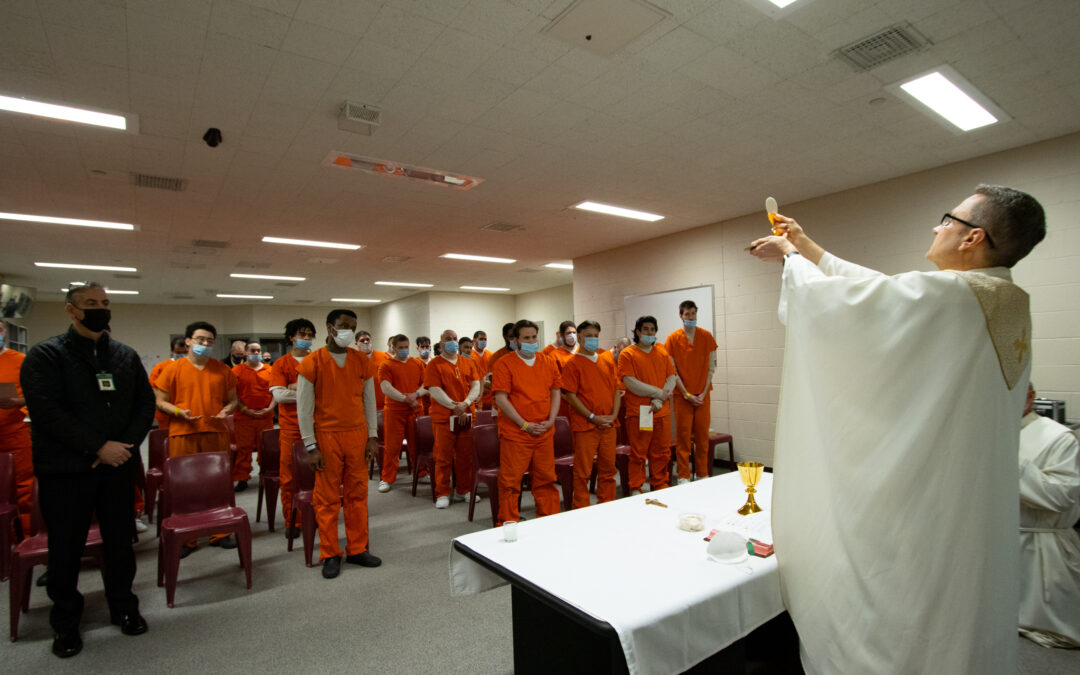 Illinois Catholic Bishops Share "A Catholic Vision for Restorative Justice in Illinois"
Download the .pdf document HERE.
The approaching season of Lent is an opportunity for us to reflect on how our sins have broken our relationship with God and with others and yet also gives us a chance to be accountable for our actions, to both give and receive mercy and forgiveness, to restore those relationships, and to experience our own spiritual renewal. Restorative justice similarly offers this opportunity within our criminal justice system by bringing together those who have harmed and those who have been harmed, including families and communities, to participate in the healing processes of accountability and forgiveness so relationships broken by wrongdoing can be restored.
Therefore, as we prepare for the Lenten season, the Illinois Catholic bishops are pleased to share the document "A Catholic Vision for Restorative Justice in Illinois," which is inspired by the experiences of our Illinois Catholic Prison and Jail Ministry Network – a statewide network of priests, deacons, religious, and lay people among all six of our dioceses who minister to those incarcerated as well as victims of crime, families, and communities. In this document, we explore how we can renew our criminal justice system, so it is focused not only on punishment but truly recognizes and respects the human dignity of all by being more rehabilitative, restorative, and healing and providing more opportunities for reentry. Transforming our criminal justice system to be more restorative advances the common good by helping to create safer communities and to heal all those affected by wrongdoing so they may have more hopeful futures.
We encourage all to read and reflect on "A Catholic Vision for Restorative Justice in Illinois." Alongside all people of good faith in our state, the Catholic Church in Illinois is committed to work with the state to bring this vision to fruition.
We offer special thanks to Emily Cortina of Kolbe House of the Archdiocese of Chicago and Brian Hickey (formerly of the Office for Human Dignity of the Diocese of Joliet), and all the members of the Catholic Conference of Illinois' Prison and Jail Ministry Committee, for their assistance in developing this document.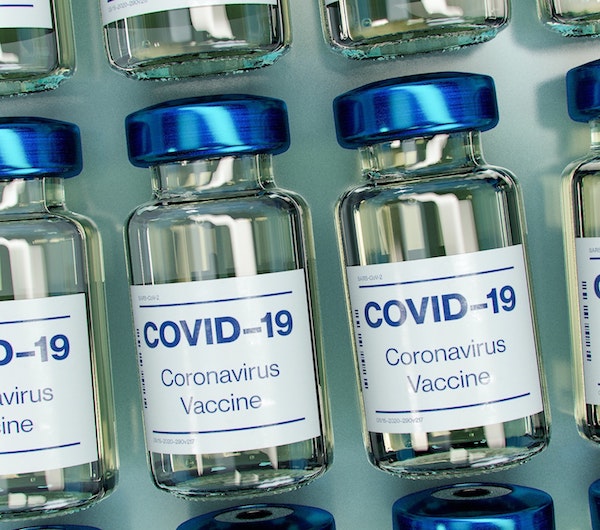 Our Illinois bishops today issued a statement on the moral permissibility of COVID-19 vaccines that have been in recent news. The statement may also be found in PDF format in English, Español and Polskie.
Illinois bishops join U.S. bishops' statement on COVID-19 vaccines
Recent days have brought hopeful news to the global fight against the ongoing coronavirus pandemic. A COVID-19 vaccine has been approved by federal regulators, shipped across the country and used to inoculate front-line health care workers. Authorization of another vaccine appears imminent.
As a faith community concerned about the sanctity of human life from conception to natural death, we realize that many may be questioning the moral permissibility of these vaccines. We, the Catholic bishops of Illinois, join entirely the document released by the United States Conference of Catholic Bishops, "Moral Considerations Regarding the New COVID-19 Vaccines."[1] The document offers a detailed analysis of the origin of current vaccines and concludes that the Moderna and Pfizer vaccines are morally acceptable. We urge all Catholics to read this document.
We thank the dedicated health care workers who have tended to and comforted those afflicted by the coronavirus, as well as their families. We express our gratitude to the resourceful scientists who have produced vaccines in record time and offer encouragement to those pursuing additional remedies. And we pray for all affected by this global health crisis, be it from the death of a loved one, illness from the virus, financial hardship or isolation from families and friends.
---
[1] "Moral Considerations Regarding the New COVID-19 Vaccines" may be found here: https://www.usccb.org/moral-considerations-covid-vaccines
Los obispos de Illinois se unen a la declaración
de los obispos de Estados Unidos sobre las vacunas contra el COVID-19
Los últimos días han traído noticias esperanzadoras a la lucha mundial contra la actual pandemia de coronavirus. Una vacuna contra el COVID-19 ha sido aprobada por los reguladores federales, enviada a todo el país y utilizada para inocular a los trabajadores sanitarios de primera línea. La autorización de otra vacuna parece inminente.
Como comunidad de fe preocupada por la santidad de la vida humana desde la concepción hasta la muerte natural, nos damos cuenta de que muchos pueden estar cuestionando la permisibilidad moral de estas vacunas. Nosotros, los obispos católicos de Illinois, nos unimos por completo al documento publicado por la Conferencia Estadounidense de los Obispos Católicos, "Consideraciones morales con respecto a las nuevas vacunas contra el COVID-19".[1] El documento ofrece un análisis detallado del origen de las vacunas actuales y concluye que las vacunas Moderna y Pfizer son moralmente aceptables. Instamos a todos los católicos a leer este documento.
Damos las gracias a los dedicados trabajadores de la salud que han atendido y consolado a los afectados por el coronavirus, así como a sus familias. Expresamos nuestra gratitud a los ingeniosos científicos que han producido vacunas en un tiempo récord y ofrecemos aliento a quienes buscan remedios adicionales. Y oramos por todos los afectados por esta crisis de salud global, ya sea por la muerte de un ser querido, enfermedad por el virus, dificultades financieras o aislamiento de familias y amigos.
---
[1] Las "Consideraciones morales con respecto a las nuevas vacunas contra el COVID-19" se pueden encontrar aquí (en inglés): https://www.usccb.org/moral-considerations-covid-vaccines
18 grudnia 2020 r.
Oświadczenie Katolickiej Konferencji Biskupów Stanu Illinois
o szczepionce przeciw COVID-19
Ostatnie dni przyniosły pełne nadziei wiadomości dotyczące globalnej walki z trwającą pandemią koronawirusa. Szczepionka przeciw COVID-19 została zatwierdzona przez odpowiednie organy władzy na poziomie federalnym, wysłana do różnych miejsc w całym kraju i wykorzystywana jest do szczepień pracowników służby zdrowia pracujących na pierwszej linii pomocy. Wydaje się, że wkrótce otrzymamy zezwolenie na kolejną partię szczepionki.
Jako wspólnota wierzących, zatroskana o poszanowanie świętości ludzkiego życia od poczęcia do naturalnej śmierci, zdajemy sobie sprawę, że wiele osób może kwestionować moralną dopuszczalność tych szczepionek. My, katoliccy biskupi stanu Illinois, w całości przyłączamy się do dokumentu opublikowanego przez Konferencję Biskupów Katolickich Stanów Zjednoczonych "Względy moralne dotyczące nowych szczepionek przeciw COVID-19" [1]. Dokument zawiera szczegółową analizę pochodzenia obecnych szczepionek i stwierdza, że ​​szczepionki Moderna i  Pfizer są moralnie dopuszczalne. Apelujemy do wszystkich katolików o przeczytanie tego dokumentu.

Dziękujemy zaangażowanym i oddanym pracownikom służby zdrowia, którzy opiekowali się i troszczyli się o osoby dotknięte koronawirusem oraz o ich rodziny. Wyrażamy naszą wdzięczność kreatywnym naukowcom, którzy w rekordowym czasie wyprodukowali szczepionki i zachęcamy do dalszych działań tych, którzy szukają dodatkowych środków leczniczych. Modlimy się za wszystkich dotkniętych globalnym kryzysem zdrowotnym, którzy cierpią z powodu śmierci bliskich osób lub choroby spowodowanej wirusem, borykają się z trudnościami finansowymi lub odczuwają skutki izolacji od rodziny bądź przyjaciół.
---
[1] "Moral Considerations Regarding the New COVID-19 Vaccines" may be found here: https://www.usccb.org/moral-considerations-covid-vaccines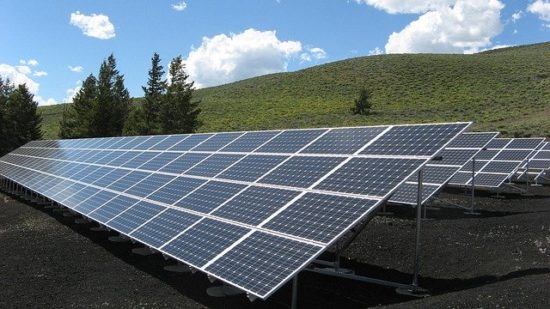 State lawmakers are expected to craft clean energy legislation during the spring 2021 legislative session. After celebrating the fifth anniversary of Pope Francis's Laudato Si' encyclical on the environment this past June, our Illinois bishops have looked to the groundbreaking document for specific points that would do well to be included in any legislation. The result is the following statement, which also may be viewed here in English, here in Español and here in Polski.
Fall 2020
Increasing Renewable and Clean Energy in Illinois
The fifth anniversary of Pope Francis' groundbreaking encyclical on the environment, Laudato Si', was celebrated in June. It is in this spirit of celebration that we note certain aspects of evolving clean energy legislation expected to be debated this spring in the Illinois Legislature.
The measure will most likely integrate elements from the previously-introduced Clean Energy Jobs Act and principles for a clean and renewable economy announced this summer by Gov. J.B. Pritzker. The governor's standards focus on increasing utility accountability and transparency, creating new clean energy jobs, reducing harmful emissions, and maintaining low energy costs for consumers and industrial users.
This new legislation will build on the success of the 2016 Future Energy Jobs Act (FEJA), which sought to increase state investment in renewable energies such as solar and wind and promote efficiencies in electric energy. FEJA also called for access to clean energy and the jobs that come with this industry, along with the creation of the Illinois Solar for All program for financially struggling communities.
The efforts of FEJA are now coming to fruition, as Illinois consumers participating in electric energy efficiency programs are seeing decreased utility bills.[1] Solar and wind energy usage have increased, as have jobs related to this expansion. Illinois as of 2018 hosted more than 123,000 clean energy jobs – an increase of 4% from the previous year.[2]
As Pope Francis states in Laudato Si', "climate is a common good, belonging to all and meant for all." (23) It is with concern for this common good that we offer the following considerations for the expected legislation – measures that we believe could help Illinois progress on the path to increased renewable and clean energy, accompanied by significant reductions in pollution, carbon emissions and other environmental blights on our common home, the Earth.
We note that any efforts to increase clean energy and rein in climate change should hold fast to the litmus test for any new policy: Does it respect the life and dignity of the human person and consider the impact on marginalized populations, such as the poor and vulnerable? Pope Francis underscores the importance of these values when he states the following in Laudato Si':
"We know that technology based on the use of highly polluting fossil fuels – especially coal, but also oil and, to a lesser degree, gas – needs to be progressively replaced without delay." (165)
"There is an urgent need to develop policies so that, in the next few years, the emission of carbon dioxide and other highly polluting gases can be drastically reduced, for example, substituting for fossil fuels and developing sources of renewable energy." (26)
Expansion of Illinois Solar for All
We encourage the General Assembly to expand and increase funding for the Illinois Solar for All program. This initiative offers incentives to poor communities and nonprofit organizations — such as the Catholic Church — to install solar panels on their buildings.
However, program participation among nonprofits and religious organizations has been low because of a lack of funding. As a state, we could all better live out the wisdom of Laudato Si' with increased funding for this key program.
Expanding Gas Energy Efficiency Programs
Any clean energy legislation should seek to replicate the success low-income communities and nonprofits – like Catholic parishes – have experienced with electric efficiencies with gas energy efficiency programs. Yet funding is insufficient, so new provisions should expand access to and boost monies for gas efficiencies, allowing for the transition to ecologically-aware gas boilers and water heaters.
We stress, however, that any increase in renewable or clean energy should not be funded by vendors or utilities that would burden families or nonprofits in poor communities.
Reinvestment in Communities
We recall that Pope Francis in Laudato Si' keeps top of mind the concept of "integral ecology," in which nothing on the Earth exists in isolation:
"Today, the analysis of environmental problems cannot be separated from the analysis of human, family, work-related and urban contexts, nor from how individuals relate to themselves, which leads in turn to how they relate to others and to the environment." (141)
"We are faced not with two separate crises, one environmental and the other social, but rather with one complex crisis which is both social and environmental. Strategies for a solution demand an integrated approach to combating poverty, restoring dignity to the excluded, and at the same time protecting nature." (139)
As public policy moves increasingly toward renewable energy sources, this interconnection must be considered, especially any negative effects on communities hosting fossil fuel power plants, coal mines, or nuclear plants. A new clean energy proposal should call for reinvestment in such communities in the form of workforce training programs, incentives for new business creation, and the revitalization of land stripped for fossil fuels. Our brothers and sisters in rural and agricultural areas also must not be forgotten.
Increasing Job Opportunities in the Clean Energy Industry
New legislation most likely will set out specific requirements on increasing and expanding access to jobs in this new industry. Although we take no position on such requisites, we recognize the dignity of work and encourage the development of employment options, especially for marginalized workers.
We conclude by encouraging the Illinois General Assembly to craft renewable and efficient energy policies in an atmosphere of comity that respects the human dignity of all and aids the poor and vulnerable.
#####
[1] https://www.comed.com/News/Pages/NewsReleases/2019-04-09.aspx
[2] https://www.cleanjobsmidwest.com/state/illinois
Otoño de 2020
Aumento de la energía renovable y limpia en Illinois
En junio se celebró el quinto aniversario de la innovadora encíclica del Papa Francisco sobre el medio ambiente, Laudato Si'. Es en este espíritu de celebración que observamos ciertos aspectos de la evolución de la legislación de energía limpia que se espera se debata esta primavera en la Legislatura de Illinois.
La medida probablemente integrará elementos de la Ley de Empleos de Energía Limpia previamente introducida y principios para una economía limpia y renovable anunciados este verano por el gobernador J.B. Pritzker. Los estándares del gobernador se centran en aumentar la responsabilidad y transparencia de los servicios públicos, crear nuevos empleos en la energía limpia, reducir las emisiones dañinas y mantener bajos costos de energía para los consumidores y usuarios industriales.
Esta nueva legislación se basará en el éxito de la Ley de Empleos Energéticos Futuros de 2016 (FEJA, por su sigla en inglés), que buscaba aumentar la inversión estatal en energías renovables como la solar y la eólica y promover la eficiencia en la energía eléctrica. La FEJA también pidió el acceso a la energía limpia y a los empleos que vienen con esta industria, junto con la creación del programa Illinois Solar for All para las comunidades con dificultades financieras.
Los esfuerzos de la FEJA ahora están llegando a buen término, ya que los consumidores de Illinois que participan en programas de eficiencia energética eléctrica están viendo disminuidas las facturas de servicios públicos.[1] El uso de energía solar y eólica ha aumentado, al igual que los empleos relacionados con esta expansión. En 2018 Illinois albergó más de 123,000 empleos de energía limpia, un aumento del 4% con respecto al año anterior.[2]
Como el Papa Francisco afirma en Laudato Si': "El clima es un bien común, de todos y para todos" (23). Es con preocupación por este bien común que ofrecemos las siguientes consideraciones para la legislación esperada: medidas que creemos podrían ayudar a Illinois a progresar en el camino hacia el aumento de la energía renovable y limpia, acompañadas de reducciones significativas en la contaminación, las emisiones de carbono y otras plagas ambientales en nuestro hogar común, la Tierra.
Observamos que cualquier esfuerzo por aumentar la energía limpia y frenar el cambio climático debe aferrarse a la prueba de fuego de cualquier nueva política: ¿Respeta la vida y la dignidad de la persona humana y tiene en cuenta las repercusiones en las poblaciones marginadas, como los pobres y los vulnerables? El Papa Francisco subraya la importancia de estos valores cuando afirma lo siguiente en Laudato Si':
"Sabemos que la tecnología basada en combustibles fósiles muy contaminantes –sobre todo el carbón, pero aun el petróleo y, en menor medida, el gas– necesita ser reemplazada progresivamente y sin demora" (165).
"Se ha vuelto urgente e imperioso el desarrollo de políticas para que en los próximos años la emisión de dióxido de carbono y de otros gases altamente contaminantes sea reducida drásticamente, por ejemplo, reemplazando la utilización de combustibles fósiles y desarrollando fuentes de energía renovable" (26).
Expansión de Illinois Solar for All
Animamos a la Asamblea General a ampliar y aumentar la financiación del programa Illinois Solar for All. Esta iniciativa ofrece incentivos a las comunidades pobres y a las organizaciones sin fines de lucro —como la Iglesia Católica— para instalar paneles solares en sus edificios.
Sin embargo, la participación en los programas de las organizaciones sin fines de lucro y religiosas ha sido baja debido a la falta de financiación. Como estado, podríamos vivir mejor la sabiduría de la Laudato Si' con más fondos para este programa clave.
Expansión de los programas de eficiencia energética del gas
Cualquier legislación sobre energía limpia debería tratar de replicar el éxito que las comunidades de bajos ingresos y las organizaciones sin fines de lucro, como las parroquias católicas, han experimentado con las eficiencias eléctricas con programas de eficiencia energética de gas. Sin embargo, la financiación es insuficiente, por lo que las nuevas disposiciones deberían ampliar el acceso a la eficiencia del gas y aumentar los fondos para ello, permitiendo la transición a calderas de gas y calentadores de agua con conciencia ecológica.
Insistimos, sin embargo, en que cualquier aumento de la energía renovable o limpia no debe ser financiado por proveedores o empresas de servicios públicos que supongan una carga para las familias o las organizaciones sin fines de lucro de las comunidades pobres.
Reinversión en comunidades
Recordamos que el Papa Francisco en Laudato Si' tiene en mente el concepto de "ecología integral", en la que nada en la Tierra existe en aislamiento:
"Hoy el análisis de los problemas ambientales es inseparable del análisis de los contextos humanos, familiares, laborales, urbanos, y de la relación de cada persona consigo misma, que genera un determinado modo de relacionarse con los demás y con el ambiente". (141).
"No hay dos crisis separadas, una ambiental y otra social, sino una sola y compleja crisis socio-ambiental. Las líneas para la solución requieren una aproximación integral para combatir la pobreza, para devolver la dignidad a los excluidos y simultáneamente para cuidar la naturaleza" (139).
A medida que las políticas públicas avanzan cada vez más hacia las fuentes de energía renovables, se debe considerar esta interconexión, especialmente cualquier efecto negativo en las comunidades que albergan plantas de energía de combustibles fósiles, minas de carbón o plantas nucleares. Una nueva propuesta de energía limpia debe exigir la reinversión en dichas comunidades en forma de programas de capacitación de la fuerza laboral, incentivos para la creación de nuevas empresas y la revitalización de las tierras despojadas de combustibles fósiles. Tampoco debemos olvidar a nuestros hermanos y hermanas en las zonas rurales y agrícolas.
Aumento de las oportunidades de empleo en la industria de la energía limpia
Es muy probable que la nueva legislación establezca requisitos específicos para aumentar y ampliar el acceso a los puestos de trabajo en esta nueva industria. Aunque no nos pronunciamos sobre esos requisitos, reconocemos la dignidad del trabajo y alentamos el desarrollo de opciones de empleo, especialmente para los trabajadores marginados.
Concluimos alentando a la Asamblea General de Illinois a que elabore políticas de energía renovable y eficiente en una atmósfera de cortesía que respete la dignidad humana de todos y ayude a los pobres y los vulnerables.
#####
[1] https://www.comed.com/News/Pages/NewsReleases/2019-04-09.aspx
[2] https://www.cleanjobsmidwest.com/state/illinois
Jesień 2020
Zwiększenie odnawialnej i czystej energii w Illinois
W czerwcu ubiegłego roku obchodziliśmy piątą rocznicę wydania przełomowej encykliki papieża Franciszka na temat środowiska naturalnego Laudato Si'. Z radością pragniemy zwrócić uwagę na pewne aspekty zmieniających się przepisów dotyczące czystej energii, które tej wiosny mają być przedmiotem debaty w legislaturze stanu Illinois.
W przepisach najprawdopodobniej zostaną zawarte elementy wcześniej wprowadzonej ustawy o czystych miejscach pracy oraz zasady odnośnie do czystej i odnawialnej gospodarki ogłoszone tego lata przez gubernatora J.B. Pritzkera. Normy wyznaczone przez gubernatora w centrum uwagi stawiają kwestie zwiększania odpowiedzialności i przejrzystości usług komunalnych, tworzenia nowych miejsc pracy w obszarze czystej energii, ograniczania szkodliwych emisji i utrzymania niskich kosztów energii dla klientów indywidualnych i użytkowników przemysłowych.

Te nowe normy prawne wykorzystają sukces, jaki odniosła ustawa Future Energy Jobs Act (FEJA) z 2016 r., której celem było zwiększenie inwestycji stanu w odnawialne źródła energii, takie jak słońce i wiatr, oraz promowanie wydajności energii elektrycznej. FEJA zaapelowała również o dostęp do czystej energii i miejsca pracy związane z tą branżą, a także o stworzenie programu Illinois Solar for All dla społeczności znajdujących się w trudnej sytuacji finansowej.
Ustawa FEJA przynosi owoce, czego dowodem jest fakt, że uczestnicy programów efektywnej energii energetycznej Illinois otrzymują obecnie niższe rachunki za usługi komunalne.[1] Wzrosło użycie energii słonecznej i energii uzyskiwanej z wiatru oraz zwiększyła się liczba miejsc pracy związanych z ich produkcją. Stan Illinois od 2018 roku utworzył ponad 123 000 miejsc pracy w obszarze czystej energii – w porównaniu z rokiem poprzednim odnotowano wzrost liczby miejsc pracy o 4%.[2]
Jak stwierdza Papież Franciszek w Laudato Si ' "Klimat jest dobrem wspólnym, wszystkich i dla wszystkich" (23). To właśnie w trosce o to wspólne dobro przedstawiamy poniższe rozważania. Dotyczą one oczekiwanych ustaw prawnych – narzędzi, które naszym zdaniem, mogą pomóc Illinois dotrzeć do zwiększonej odnawialnej i czystej energii, czemu towarzyszyć będzie znaczna redukcja zanieczyszczenia, emisji dwutlenku węgla i eliminacja innych nękających nas problemów związanych ze środowiskiem naturalnym w naszym wspólnym domu – Ziemi.
Pragniemy zauważyć, że wszelkie wysiłki na rzecz zwiększenia czystej energii i powstrzymania zmian klimatycznych powinny przejść test papierka lakmusowego dla nowych norm. Jest nim odpowiedź na pytanie, czy szanują życie i godność osoby ludzkiej oraz czy biorą pod uwagę swój wpływ na zmarginalizowane populacje, takie jak ubodzy i bezbronni? Papież Franciszek podkreśla wagę tych wartości, gdy stwierdza w Laudato Si ':
"Wiemy, że technologia oparta na spalaniu silnie zanieczyszczających paliw kopalnych, zwłaszcza węgla, ale także ropy naftowej, a w mniejszym stopniu gazu, powinna być stopniowo zastępowana" (165).
"Dlatego pilne i konieczne stało się prowadzenie takiej polityki, aby w nadchodzących latach emisja dwutlenku węgla i innych gazów zanieczyszczających została diametralnie zmniejszona na przykład przez paliwa kopalne i rozwój odnawialnego źródła energii" (26).

Rozwój Illinois Solar dla wszystkich
Apelujemy do Zgromadzenia Ogólnego o rozszerzenie i zwiększenie finansowania programu Illinois Solar for All. Inicjatywa ta oferuje środki umożliwiające ubogim społecznościom i organizacjom non-profit – takim jak Kościół katolicki – zainstalowanie paneli słonecznych na budynkach.
Należy jednak zauważyć, że dotychczasowy udział w tym programie organizacji non-profit i organizacji religijnych był niski z powodu braku funduszy. Jako stan wspólnie moglibyśmy lepiej wcielać w życie mądrość Laudato Si ', poprzez zwiększenie funduszy na ten kluczowy program.
Rozwój programów zwiększających efektywność energetyczną gazu

Celem wszelkiego prawodawstwa dotyczącego czystej energii powinno być powtórzenie sukcesu, jakiego doświadczyły społeczności o niskich dochodach oraz organizacje non-profit – takie jak parafie katolickie – kiedy korzystały z programów zwiększających efektywność energetyczną gazu. Jednak fundusze wspierające te programy są niewystarczające, stąd nowe przepisy powinny zwiększyć środki na efektywność gazu i rozszerzyć do nich dostęp. Dzięki temu możliwe będzie przejście na ekologiczne gazowe piece grzewcze i takie same bojlery wodne.

Podkreślamy jednak, że jakikolwiek wzrost w zakresie odnawialnej lub czystej energii nie powinien być finansowany przez producentów lub przedsiębiorstwa użyteczności publicznej, które obciążałyby kosztami rodziny lub organizacje non-profit w ubogich społecznościach.
Reinwestycja we wspólnoty
Pamiętamy, że Papież Franciszek w Laudato Si' przypomina o koncepcji "ekologii integralnej", w której nic na Ziemi nie istnieje w izolacji:
"Dziś analiza problemów środowiskowych jest nierozerwalnie związana z analizą sytuacji człowieka, rodziny, pracy, kontekstu urbanistycznego oraz relacji każdej osoby z samą sobą, co nie pozostaje bez wpływu na pewien sposób kontaktu z innymi i ze środowiskiem" (141).
"Nie ma dwóch odrębnych kryzysów, jeden środowiskowy, a drugi społeczny, ale istnieje jeden złożony kryzys społeczno-ekologiczny. Wytyczne dotyczące rozwiązania wymagają zintegrowanego podejścia do walki z ubóstwem, aby przywrócić godność wykluczonym i jednocześnie zatroszczyć się o naturę" (139).
Ponieważ polityka publiczna w coraz większym stopniu zmierza w kierunku odnawialnych źródeł energii, należy wziąć pod uwagę to połączenie, a zwłaszcza wszelkie negatywne skutki dla społeczności, w których znajdują się elektrownie wykorzystujące paliwa kopalne, kopalnie węgla lub elektrownie jądrowe. Nowa propozycja dotycząca czystej energii powinna wezwać do ponownego inwestowania w te społeczności w formie programów szkolenia siły roboczej, zachęty do tworzenia nowych przedsiębiorstw oraz rewitalizacji terenów pozbawionych paliw kopalnych. Nie można również zapominać o naszych braciach i siostrach na obszarach wiejskich i rolniczych.
Zwiększanie możliwości zatrudnienia w przemyśle czystej energii
Nowe prawodawstwo najprawdopodobniej określi szczegółowe wymagania dotyczące zwiększania i rozszerzania dostępu do miejsc pracy w tej nowej branży. Chociaż nie zajmujemy stanowiska w sprawie tych wymagań, uznajemy szacunek dla pracy i zachęcamy do tworzenia nowych miejsc pracy
zatrudnienia, zwłaszcza dla pracowników należących do marginalizowanych społeczności.
Na zakończenie zachęcamy Zgromadzenie Ogólne Illinois do opracowania przepisów dotyczących odnawialnych i wydajnych źródeł energii w atmosferze wzajemnego szacunku, z uszanowaniem ludzkiej godności każdego człowieka i z chęcią pomocy biednym i bezbronnym.
#####
[1] https://www.comed.com/News/Pages/NewsReleases/2019-04-09.aspx