Bishops' Statements on Current Issues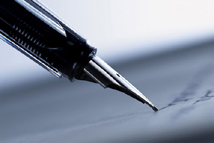 Illinois' six diocesan bishops occasionally make statements on current issues important to the Church, either as a group or as individuals. When the statement is issued as a group, it reflects the view of the Church statewide. Individual bishops may choose to make a statement on issues of specific interest to their dioceses.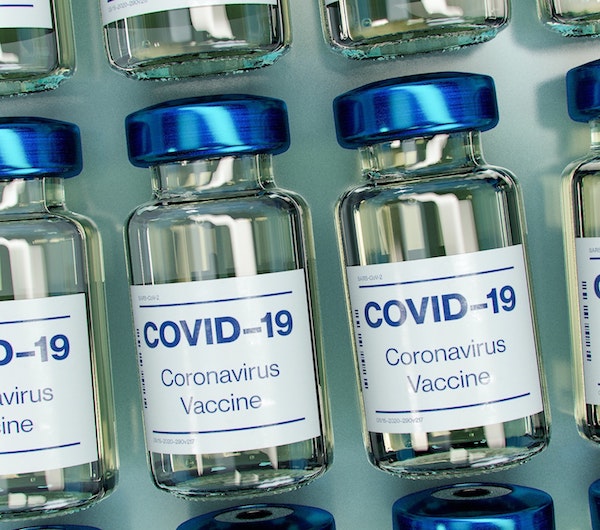 Our Illinois bishops today issued a statement on the moral permissibility of COVID-19 vaccines that have been in recent news. The statement may also be found in PDF format in English, Español and Polskie.
Illinois bishops join U.S. bishops' statement on COVID-19 vaccines
Recent days have brought hopeful news to the global fight against the ongoing coronavirus pandemic. A COVID-19 vaccine has been approved by federal regulators, shipped across the country and used to inoculate front-line health care workers. Authorization of another vaccine appears imminent.
As a faith community concerned about the sanctity of human life from conception to natural death, we realize that many may be questioning the moral permissibility of these vaccines. We, the Catholic bishops of Illinois, join entirely the document released by the United States Conference of Catholic Bishops, "Moral Considerations Regarding the New COVID-19 Vaccines."[1] The document offers a detailed analysis of the origin of current vaccines and concludes that the Moderna and Pfizer vaccines are morally acceptable. We urge all Catholics to read this document.
We thank the dedicated health care workers who have tended to and comforted those afflicted by the coronavirus, as well as their families. We express our gratitude to the resourceful scientists who have produced vaccines in record time and offer encouragement to those pursuing additional remedies. And we pray for all affected by this global health crisis, be it from the death of a loved one, illness from the virus, financial hardship or isolation from families and friends.
---
[1] "Moral Considerations Regarding the New COVID-19 Vaccines" may be found here: https://www.usccb.org/moral-considerations-covid-vaccines
Los obispos de Illinois se unen a la declaración
de los obispos de Estados Unidos sobre las vacunas contra el COVID-19
Los últimos días han traído noticias esperanzadoras a la lucha mundial contra la actual pandemia de coronavirus. Una vacuna contra el COVID-19 ha sido aprobada por los reguladores federales, enviada a todo el país y utilizada para inocular a los trabajadores sanitarios de primera línea. La autorización de otra vacuna parece inminente.
Como comunidad de fe preocupada por la santidad de la vida humana desde la concepción hasta la muerte natural, nos damos cuenta de que muchos pueden estar cuestionando la permisibilidad moral de estas vacunas. Nosotros, los obispos católicos de Illinois, nos unimos por completo al documento publicado por la Conferencia Estadounidense de los Obispos Católicos, "Consideraciones morales con respecto a las nuevas vacunas contra el COVID-19".[1] El documento ofrece un análisis detallado del origen de las vacunas actuales y concluye que las vacunas Moderna y Pfizer son moralmente aceptables. Instamos a todos los católicos a leer este documento.
Damos las gracias a los dedicados trabajadores de la salud que han atendido y consolado a los afectados por el coronavirus, así como a sus familias. Expresamos nuestra gratitud a los ingeniosos científicos que han producido vacunas en un tiempo récord y ofrecemos aliento a quienes buscan remedios adicionales. Y oramos por todos los afectados por esta crisis de salud global, ya sea por la muerte de un ser querido, enfermedad por el virus, dificultades financieras o aislamiento de familias y amigos.
---
[1] Las "Consideraciones morales con respecto a las nuevas vacunas contra el COVID-19" se pueden encontrar aquí (en inglés): https://www.usccb.org/moral-considerations-covid-vaccines
18 grudnia 2020 r.
Oświadczenie Katolickiej Konferencji Biskupów Stanu Illinois
o szczepionce przeciw COVID-19
Ostatnie dni przyniosły pełne nadziei wiadomości dotyczące globalnej walki z trwającą pandemią koronawirusa. Szczepionka przeciw COVID-19 została zatwierdzona przez odpowiednie organy władzy na poziomie federalnym, wysłana do różnych miejsc w całym kraju i wykorzystywana jest do szczepień pracowników służby zdrowia pracujących na pierwszej linii pomocy. Wydaje się, że wkrótce otrzymamy zezwolenie na kolejną partię szczepionki.
Jako wspólnota wierzących, zatroskana o poszanowanie świętości ludzkiego życia od poczęcia do naturalnej śmierci, zdajemy sobie sprawę, że wiele osób może kwestionować moralną dopuszczalność tych szczepionek. My, katoliccy biskupi stanu Illinois, w całości przyłączamy się do dokumentu opublikowanego przez Konferencję Biskupów Katolickich Stanów Zjednoczonych "Względy moralne dotyczące nowych szczepionek przeciw COVID-19" [1]. Dokument zawiera szczegółową analizę pochodzenia obecnych szczepionek i stwierdza, że ​​szczepionki Moderna i  Pfizer są moralnie dopuszczalne. Apelujemy do wszystkich katolików o przeczytanie tego dokumentu.

Dziękujemy zaangażowanym i oddanym pracownikom służby zdrowia, którzy opiekowali się i troszczyli się o osoby dotknięte koronawirusem oraz o ich rodziny. Wyrażamy naszą wdzięczność kreatywnym naukowcom, którzy w rekordowym czasie wyprodukowali szczepionki i zachęcamy do dalszych działań tych, którzy szukają dodatkowych środków leczniczych. Modlimy się za wszystkich dotkniętych globalnym kryzysem zdrowotnym, którzy cierpią z powodu śmierci bliskich osób lub choroby spowodowanej wirusem, borykają się z trudnościami finansowymi lub odczuwają skutki izolacji od rodziny bądź przyjaciół.
---
[1] "Moral Considerations Regarding the New COVID-19 Vaccines" may be found here: https://www.usccb.org/moral-considerations-covid-vaccines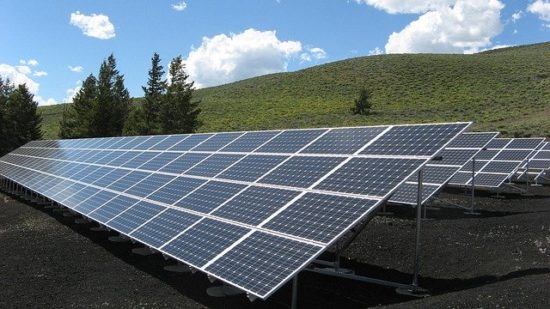 State lawmakers are expected to craft clean energy legislation during the spring 2021 legislative session. After celebrating the fifth anniversary of Pope Francis's Laudato Si' encyclical on the environment this past June, our Illinois bishops have looked to the groundbreaking document for specific points that would do well to be included in any legislation. The result is the following statement, which also may be viewed here in English and here in Español.
Fall 2020
Increasing Renewable and Clean Energy in Illinois
The fifth anniversary of Pope Francis' groundbreaking encyclical on the environment, Laudato Si', was celebrated in June. It is in this spirit of celebration that we note certain aspects of evolving clean energy legislation expected to be debated this spring in the Illinois Legislature.
The measure will most likely integrate elements from the previously-introduced Clean Energy Jobs Act and principles for a clean and renewable economy announced this summer by Gov. J.B. Pritzker. The governor's standards focus on increasing utility accountability and transparency, creating new clean energy jobs, reducing harmful emissions, and maintaining low energy costs for consumers and industrial users.
This new legislation will build on the success of the 2016 Future Energy Jobs Act (FEJA), which sought to increase state investment in renewable energies such as solar and wind and promote efficiencies in electric energy. FEJA also called for access to clean energy and the jobs that come with this industry, along with the creation of the Illinois Solar for All program for financially struggling communities.
The efforts of FEJA are now coming to fruition, as Illinois consumers participating in electric energy efficiency programs are seeing decreased utility bills.[1] Solar and wind energy usage have increased, as have jobs related to this expansion. Illinois as of 2018 hosted more than 123,000 clean energy jobs – an increase of 4% from the previous year.[2]
As Pope Francis states in Laudato Si', "climate is a common good, belonging to all and meant for all." (23) It is with concern for this common good that we offer the following considerations for the expected legislation – measures that we believe could help Illinois progress on the path to increased renewable and clean energy, accompanied by significant reductions in pollution, carbon emissions and other environmental blights on our common home, the Earth.
We note that any efforts to increase clean energy and rein in climate change should hold fast to the litmus test for any new policy: Does it respect the life and dignity of the human person and consider the impact on marginalized populations, such as the poor and vulnerable? Pope Francis underscores the importance of these values when he states the following in Laudato Si':
"We know that technology based on the use of highly polluting fossil fuels – especially coal, but also oil and, to a lesser degree, gas – needs to be progressively replaced without delay." (165)
"There is an urgent need to develop policies so that, in the next few years, the emission of carbon dioxide and other highly polluting gases can be drastically reduced, for example, substituting for fossil fuels and developing sources of renewable energy." (26)
Expansion of Illinois Solar for All
We encourage the General Assembly to expand and increase funding for the Illinois Solar for All program. This initiative offers incentives to poor communities and nonprofit organizations — such as the Catholic Church — to install solar panels on their buildings.
However, program participation among nonprofits and religious organizations has been low because of a lack of funding. As a state, we could all better live out the wisdom of Laudato Si' with increased funding for this key program.
Expanding Gas Energy Efficiency Programs
Any clean energy legislation should seek to replicate the success low-income communities and nonprofits – like Catholic parishes – have experienced with electric efficiencies with gas energy efficiency programs. Yet funding is insufficient, so new provisions should expand access to and boosts monies for gas efficiencies, allowing for the transition to ecologically-aware gas boilers and water heaters.
We stress, however, that any increase in renewable or clean energy should not be funded by vendors or utilities that would burden families or nonprofits in poor communities.
Reinvestment in Communities
We recall that Pope Francis in Laudato Si' keeps top of mind the concept of "integral ecology," in which nothing on the Earth exists in isolation:
"Today, the analysis of environmental problems cannot be separated from the analysis of human, family, work-related and urban contexts, nor from how individuals relate to themselves, which leads in turn to how they relate to others and to the environment." (141)
"We are faced not with two separate crises, one environmental and the other social, but rather with one complex crisis which is both social and environmental. Strategies for a solution demand an integrated approach to combating poverty, restoring dignity to the excluded, and at the same time protecting nature." (139)
As public policy moves increasingly toward renewable energy sources, this interconnection must be considered, especially any negative effects on communities hosting fossil fuel power plants, coal mines, or nuclear plants. A new clean energy proposal should call for reinvestment in such communities in the form of workforce training programs, incentives for new business creation, and the revitalization of land stripped for fossil fuels. Our brothers and sisters in rural and agricultural areas also must not be forgotten.
Increasing Job Opportunities in the Clean Energy Industry
New legislation most likely will set out specific requirements on increasing and expanding access to jobs in this new industry. Although we take no position on such requisites, we recognize the dignity of work and encourage the development of employment options, especially for marginalized workers.
We conclude by encouraging the Illinois General Assembly to craft renewable and efficient energy policies in an atmosphere of comity that respects the human dignity of all and aids the poor and vulnerable.
#####
[1] https://www.comed.com/News/Pages/NewsReleases/2019-04-09.aspx
[2] https://www.cleanjobsmidwest.com/state/illinois
Otoño de 2020
Aumento de la energía renovable y limpia en Illinois
En junio se celebró el quinto aniversario de la innovadora encíclica del Papa Francisco sobre el medio ambiente, Laudato Si'. Es en este espíritu de celebración que observamos ciertos aspectos de la evolución de la legislación de energía limpia que se espera se debata esta primavera en la Legislatura de Illinois.
La medida probablemente integrará elementos de la Ley de Empleos de Energía Limpia previamente introducida y principios para una economía limpia y renovable anunciados este verano por el gobernador J.B. Pritzker. Los estándares del gobernador se centran en aumentar la responsabilidad y transparencia de los servicios públicos, crear nuevos empleos en la energía limpia, reducir las emisiones dañinas y mantener bajos costos de energía para los consumidores y usuarios industriales.
Esta nueva legislación se basará en el éxito de la Ley de Empleos Energéticos Futuros de 2016 (FEJA, por su sigla en inglés), que buscaba aumentar la inversión estatal en energías renovables como la solar y la eólica y promover la eficiencia en la energía eléctrica. La FEJA también pidió el acceso a la energía limpia y a los empleos que vienen con esta industria, junto con la creación del programa Illinois Solar for All para las comunidades con dificultades financieras.
Los esfuerzos de la FEJA ahora están llegando a buen término, ya que los consumidores de Illinois que participan en programas de eficiencia energética eléctrica están viendo disminuidas las facturas de servicios públicos.[1] El uso de energía solar y eólica ha aumentado, al igual que los empleos relacionados con esta expansión. En 2018 Illinois albergó más de 123,000 empleos de energía limpia, un aumento del 4% con respecto al año anterior.[2]
Como el Papa Francisco afirma en Laudato Si': "El clima es un bien común, de todos y para todos" (23). Es con preocupación por este bien común que ofrecemos las siguientes consideraciones para la legislación esperada: medidas que creemos podrían ayudar a Illinois a progresar en el camino hacia el aumento de la energía renovable y limpia, acompañadas de reducciones significativas en la contaminación, las emisiones de carbono y otras plagas ambientales en nuestro hogar común, la Tierra.
Observamos que cualquier esfuerzo por aumentar la energía limpia y frenar el cambio climático debe aferrarse a la prueba de fuego de cualquier nueva política: ¿Respeta la vida y la dignidad de la persona humana y tiene en cuenta las repercusiones en las poblaciones marginadas, como los pobres y los vulnerables? El Papa Francisco subraya la importancia de estos valores cuando afirma lo siguiente en Laudato Si':
"Sabemos que la tecnología basada en combustibles fósiles muy contaminantes –sobre todo el carbón, pero aun el petróleo y, en menor medida, el gas– necesita ser reemplazada progresivamente y sin demora" (165).
"Se ha vuelto urgente e imperioso el desarrollo de políticas para que en los próximos años la emisión de dióxido de carbono y de otros gases altamente contaminantes sea reducida drásticamente, por ejemplo, reemplazando la utilización de combustibles fósiles y desarrollando fuentes de energía renovable" (26).
Expansión de Illinois Solar for All
Animamos a la Asamblea General a ampliar y aumentar la financiación del programa Illinois Solar for All. Esta iniciativa ofrece incentivos a las comunidades pobres y a las organizaciones sin fines de lucro —como la Iglesia Católica— para instalar paneles solares en sus edificios.
Sin embargo, la participación en los programas de las organizaciones sin fines de lucro y religiosas ha sido baja debido a la falta de financiación. Como estado, podríamos vivir mejor la sabiduría de la Laudato Si' con más fondos para este programa clave.
Expansión de los programas de eficiencia energética del gas
Cualquier legislación sobre energía limpia debería tratar de replicar el éxito que las comunidades de bajos ingresos y las organizaciones sin fines de lucro, como las parroquias católicas, han experimentado con las eficiencias eléctricas con programas de eficiencia energética de gas. Sin embargo, la financiación es insuficiente, por lo que las nuevas disposiciones deberían ampliar el acceso a la eficiencia del gas y aumentar los fondos para ello, permitiendo la transición a calderas de gas y calentadores de agua con conciencia ecológica.
Insistimos, sin embargo, en que cualquier aumento de la energía renovable o limpia no debe ser financiado por proveedores o empresas de servicios públicos que supongan una carga para las familias o las organizaciones sin fines de lucro de las comunidades pobres.
Reinversión en comunidades
Recordamos que el Papa Francisco en Laudato Si' tiene en mente el concepto de "ecología integral", en la que nada en la Tierra existe en aislamiento:
"Hoy el análisis de los problemas ambientales es inseparable del análisis de los contextos humanos, familiares, laborales, urbanos, y de la relación de cada persona consigo misma, que genera un determinado modo de relacionarse con los demás y con el ambiente". (141).
"No hay dos crisis separadas, una ambiental y otra social, sino una sola y compleja crisis socio-ambiental. Las líneas para la solución requieren una aproximación integral para combatir la pobreza, para devolver la dignidad a los excluidos y simultáneamente para cuidar la naturaleza" (139).
A medida que las políticas públicas avanzan cada vez más hacia las fuentes de energía renovables, se debe considerar esta interconexión, especialmente cualquier efecto negativo en las comunidades que albergan plantas de energía de combustibles fósiles, minas de carbón o plantas nucleares. Una nueva propuesta de energía limpia debe exigir la reinversión en dichas comunidades en forma de programas de capacitación de la fuerza laboral, incentivos para la creación de nuevas empresas y la revitalización de las tierras despojadas de combustibles fósiles. Tampoco debemos olvidar a nuestros hermanos y hermanas en las zonas rurales y agrícolas.
Aumento de las oportunidades de empleo en la industria de la energía limpia
Es muy probable que la nueva legislación establezca requisitos específicos para aumentar y ampliar el acceso a los puestos de trabajo en esta nueva industria. Aunque no nos pronunciamos sobre esos requisitos, reconocemos la dignidad del trabajo y alentamos el desarrollo de opciones de empleo, especialmente para los trabajadores marginados.
Concluimos alentando a la Asamblea General de Illinois a que elabore políticas de energía renovable y eficiente en una atmósfera de cortesía que respete la dignidad humana de todos y ayude a los pobres y los vulnerables.
#####
[1] https://www.comed.com/News/Pages/NewsReleases/2019-04-09.aspx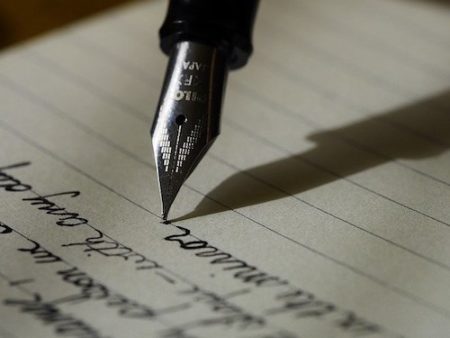 Illinois' six Catholic bishops today issued a statement on the end-of-session push to consider the so-called "Reproductive Health Act."
The extreme legislation goes further than Roe v. Wade in stripping rights from the unborn child, and jeopardizes conscience protections for doctors, nurses and hospitals who refuse to participate in an abortion. The spring legislative session is set to end just days away, on May 31.
The statement follows, and can be viewed as a PDF here or in Español here or in Polskie here.
May 26, 2019
Illinois' Catholic Bishops Offer Statement on
Push for Consideration of "Reproductive Health Act"
During the past week, we have watched supporters of the misnamed "Reproductive Health Act" propel the legislation into the end-of-session rush. The introduced version of the bill dramatically rewrites current abortion law, going further than Roe v. Wade in stripping human rights and dignity from the unborn child with this single statement: "A fertilized egg, embryo, or fetus does not have independent rights under the laws of this State." The fundamental premise of the bill is flawed, and no amendment or tweak to the language will change the fact that it is designed to rob the vulnerable life in the womb of any trace of human dignity and value.
On Memorial Day, there will be five days left in the legislative session set to end on May 31. Major issues that will require bipartisan cooperation and unity among lawmakers remain, such as passing a balanced budget for the health, education and safety of Illinois residents and crafting a statewide construction plan with unresolved funding. Conversations on these matters need to take place in an atmosphere of comity and civility and any talk of abortion will only sow more divisiveness and disharmony in today's polarized political climate.
We ask that lawmakers set aside consideration of the "Reproductive Health Act," especially since no final form of the bill has been published, vetted through hearings or fully discussed.
Proponents of the bill cite as a need for action the potential uncertainty surrounding Roe v. Wade. Yet, if the landmark case were overturned today, abortion unfortunately would still be legal in Illinois. House Bill 40 not only authorized taxpayer-funding of abortion, but also removed so-called "trigger language" that would have reverted the state to its pre-Roe policy of allowing an abortion only to save the mother's life.
We urge all legislators to consider the common good of the state in these final days of the session and refrain from interjecting chaos into their deliberations by considering the morally- and emotionally-divisive and politically-charged "Reproductive Health Act."
#####
Los obispos católicos de Illinois ofrecen una declaración sobre
la propuesta de consideración de la "Ley de Salud Reproductiva"
La semana pasada, hemos observado a los partidarios de la mal llamada "Ley de Salud Reproductiva" impulsar la ley hasta el cierre de la sesión legislativa. La versión del proyecto de ley que se presentó reinventa, de forma drástica, la ley del aborto vigente, con alcance más amplio que el caso Roe vs. Wade en relación con la eliminación de los derechos humanos y la dignidad del niño nonato con esta única declaración: "De conformidad con la ley de este Estado, un óvulo fertilizado, embrión o feto no tiene derechos independientes". La premisa fundamental del proyecto de ley es errónea y ninguna enmienda o ajuste lingüístico cambiará el hecho de que se diseñó con el fin de robarle cualquier rastro de dignidad y valor humano a la vida vulnerable que se encuentra en el útero.

Para el Día de los Caídos, quedarán cinco días de sesión legislativa, cuyo cierre está programado para el 31 de mayo. Aún falta tratar problemas importantes que requerirán la cooperación y la unión bipartidistas entre los legisladores, como la aprobación de un presupuesto equilibrado para la salud, educación y seguridad de los residentes de Illinois y la elaboración de un plan de construcción estatal que cuenta con problemas de financiación sin resolver. Las conversaciones sobre estos asuntos deben realizarse en un entorno de respeto y cortesía, y cualquier conversación sobre el aborto solo generará más división y discordia en la situación política polarizada actual.
Solicitamos que los legisladores dejen sin efecto la consideración de la "Ley de Salud Reproductiva", especialmente porque no se ha publicado ninguna versión final del proyecto de ley, ni este ha sido evaluado en audiencia ni discutido a fondo.

Los defensores del proyecto de ley mencionan, como fundamento para esta acción, la posible incertidumbre en torno al caso de Roe vs. Wade. Sin embargo, si la histórica decisión se anulara hoy, lamentablemente el aborto aún sería legal en Illinois. El Proyecto de Ley de la Cámara de Representantes n. º 40 no solo autorizó la financiación del aborto por parte de los contribuyentes, sino que también eliminó el denominado "lenguaje provocativo" que hubiera revertido al estado a su política previa al caso Roe de permitir el aborto solo para salvar la vida de la madre.
Instamos a los legisladores a considerar el bien común del estado en estos últimos días de la sesión y se abstengan de generar caos en sus deliberaciones al considerar la "Ley de Salud Reproductiva", de una carga política, moral y emocionalmente divisiva.
#####
Oświadczenie Biskupów Katolickich stanu Illinois
o konieczności przemyślenia
"Ustawy o zdrowiu reprodukcyjnym"
W ciągu ostatniego tygodnia obserwowaliśmy zwolenników ustawy błędnie nazwanej "O zdrowiu reprodukcyjnym", próbujących w pośpiechu przegłosować ją jeszcze przed zakończeniem sesji. Przedstawiona wersja projektu ustawy radykalnie zmienia aktualne prawo aborcyjne, bardziej niż było to w przypadku ustawy znanej jako Roe v. Wadeodziera nienarodzone dzieci z praw człowieka i godności ludzkiej. A czyni to poprzez proste oświadczenie:"Zapłodnione jajo, zarodek lub płód nie ma niezależnych praw, zgodnie z prawem tego stanu". Podstawowa przesłanka projektu tej ustawy jest wadliwa i ani poprawka do ustawy, ani korekta jej języka nie zmieni faktu, że ma ona na celu odarcie bezbronnego życia w łonie matki z wszelkich śladów ludzkiej godności i wartości.
Dzień Pamięci Narodowej (Memorial Day) będzie piątym od końca dniem w sesji ustawodawczej, której zakończenie wyznaczono na 31 maja. Najważniejsze kwestie, które będą wymagały współpracy ponadpartyjnej i jedności wśród prawodawców, takie jak przekazanie zrównoważonego budżetu na kwestie opieki zdrowotnej, edukację i zapewnienie bezpieczeństwa mieszkańcom Illinois oraz stworzenie ogólnostanowego planu budowy projektów o nierozwiązanych kwestiami finansowych, wciąż pozostają nierozstrzygnięte. Dyskusje na te tematy muszą odbywać się w cywilizowany sposób, w atmosferze życzliwości. Jednak akutalny, spolaryzowany klimat polityczny sprawia, że wszelkie rozmowy dotyczące aborcji wprowadzają coraz więcej podziałów i dysharmonii.
Prosimy prawodawców, aby zaprzestali rozpatrywania "Ustawy o zdrowiu reprodukcyjnym", zwłaszcza że ostateczna forma projektu tej ustawy nie została jeszcze opublikowana, poddana weryfikacji w przesłuchaniu ani w pełni przedyskutowana.

Zwolennicy projektu argumentują pośpiech w działaniach potencjalną niepewnością, jaka zawisła nad ustawą Roe v. Wade. Jednakże nawet jeśli ta precedensowa kwestia zostałaby dziś odsunięta, aborcja niestety nadal będzie legalna w stanie Illinois. Ustawa 'House Bill 40' nie tylko upoważnia do pokrywania kosztów aborcji z funduszy podatnika, ale także zmienia tzw. "rażące słownictwo", przez co przywraca prawodawstwo sprzed sprawy Roe zezwalające na aborcję tylko w sytuacji, gdy zagrożone jest życie matki.
Wzywamy wszystkich ustawodawców do wzięcia pod uwagę wspólnego dobra naszego stanu w tych ostatnich dniach sesji i powstrzymanie się od wywoływania chaosu poprzez debaty nad "Ustawą o zdrowiu reprodukcyjnym", która rodzi moralne i emocjonalne podziały oraz jest obciążona politycznie.

#####