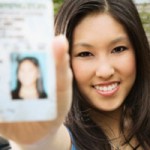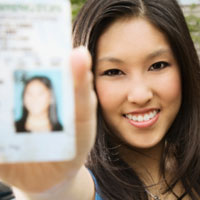 Gov. Pat Quinn today signed into law Senate Bill 957, which extends Temporary Visitor Driver's Licenses TVDL) to undocumented immigrants living in Illinois.
The legislation has an effective date of 10 months after it is signed, meaning TVDLs will start being issued to the undocumented around Nov. 28, 2013.
Illinois now becomes the fourth state to issue some sort of driver's licenses to undocumented immigrants, joining New Mexico, Utah and Washington state.
TVDLs are currently available to immigrants with legal status who lack a Social Security Number. They are similar in appearance to regular Illinois driver's licenses, but have a purple color scheme instead of red, and are clearly marked "Not valid for Identification."
They can only be used for driving, and not for identification — such as for voting, boarding an airplane or buying a firearm. They are good for only three years.
Estimates place the number of undocumented drivers in Illinois at 250,000. The bishops of Illinois supported SB 957 as a way of keeping immigrant families together. Many families are torn apart when unlicensed, undocumented drivers are stopped for a minor traffic violation. With no driver's license to show police, they are often sent to deportation centers.
"Too many of our immigrant families have been torn apart by the simple act of driving," said Catholic Conference of Illinois Executive Director Robert Gilligan in a press release issued upon final passage of SB 957.
To qualify for a TVDL, an undocumented immigrant must prove they are ineligible for a Social Security Number, and have lived in Illinois for at least one year. Documents that will be accepted include a valid passport or consular identification card, and a copy of a lease or utility bills.
Applicants must pass vision, written and road tests, pay a $30 fee, and purchase auto insurance. If an individual is caught driving without insurance, they will be ticketed for driving without insurance, and the TVDL will become invalid, leading to a ticket for driving without a license.
Immigrants who want to apply for a TVDL must first make an appointment at one of eight designated facilities across the state. A TVDL will not be issued that same day — the state will need time to verify application materials and perform a facial recognition search against other databases.