Bishops' Statements on Current Issues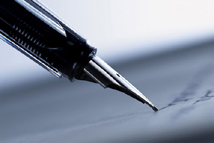 Illinois' six diocesan bishops occasionally make statements on current issues important to the Church, either as a group or as individuals. When the statement is issued as a group, it reflects the view of the Church statewide. Individual bishops may choose to make a statement on issues of specific interest to their dioceses.
Illinois' diocesan and auxiliary bishops this week sent a letter to Gov. Pat Quinn, asking for a meeting to discuss the governor's stance on pro-life issues, civil unions and religious freedom.
Quinn made the letter public to the media after he received it.
The bishops of the Belleville, Joliet and Springfield dioceses today dropped their lawsuit against the state of Illinois on behalf of Catholic Charities.
The bishops sued on the grounds of religious freedom, stating Catholic Charities was allowed to refrain from placing children with civil union couples in accord with its belief to place children with married couples.
A judge in August ruled Catholic Charities did not have property rights to state contracts.
The bishops sought a stay of the ruling in the appeals court, but were denied.
Read the bishops' joint statement on Catholic Charities Lawsuit
Last week, Personal PAC, the Political Action Committee for Planned Parenthood, sent out an email to its supporters that Gov. Pat Quinn would give out an award — the Pro-Choice Leadership Award — at the PAC's annual luncheon on Nov. 17.
The bishops of Illinois put out a statement on Quinn's plan to present this award.