Bishops' Statements on Current Issues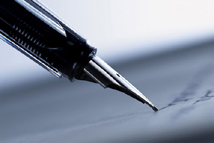 Illinois' six diocesan bishops occasionally make statements on current issues important to the Church, either as a group or as individuals. When the statement is issued as a group, it reflects the view of the Church statewide. Individual bishops may choose to make a statement on issues of specific interest to their dioceses.
Read what Bishop Thomas John Paprocki of Springfield and Bishop Daniel R. Jenky of Peoria have to say about the court decision against Catholic Charities in the organizations' efforts to continue contracting with the state for foster care and adoption services.
Judge John Schmidt on Thursday ruled the state does not have to contract with Catholic Charities. The organizations' 40-year history of providing foster care and adoption services does not create a protected property interest in the renewal of their contracts, the judge wrote.
Catholic Charities in the dioceses of Belleville, Joliet, Peoria and Springfield sued the state over the implementation of the new civil unions law. The organizations do not place children with any co-habiting couples, and sought to continue referring same-sex couples wanting to serve as foster care or adoptive parents to the Illinois Department of Children and Family Services.
Read Bishop Paprocki's Statement here , and Bishop Jenky's Statement here.
Leaders of Illinois' six Catholic dioceses today called for Health and Human Services Secretary Kathleen Sebelius to revoke new rules mandating insurance coverage of contraceptives and sterilization that also create an extremely narrow definition of religious organizations eligible for exemption.
The bishops wrote a letter to Sebelius, and also issued a press release.
Senate Bill 3539, legislation to end the use of the death penalty in Illinois, passed the Illinois Senate today by a vote of 32-25, with two present votes. After passing the Illinois House last week, the bill goes next to the Governor for his consideration.
The Bishops of Illinois, through CCI, sent this statement to Senators, urging them to vote in favor of the bill.