Bishops' Statements on Current Issues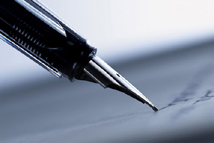 Illinois' six diocesan bishops occasionally make statements on current issues important to the Church, either as a group or as individuals. When the statement is issued as a group, it reflects the view of the Church statewide. Individual bishops may choose to make a statement on issues of specific interest to their dioceses.
The Catholic bishops of Illinois have written a letter in opposition to Senate Bill 1716. This legislation seeks to codify civil unions as the legal equivalent of marriage.