Catholic Conference Radio Hour on Chicagoland Catholic Radio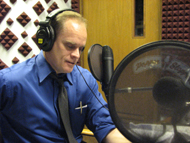 CCI Executive Director Robert Gilligan hosts the Catholic Conference Radio Hour on the third Monday of the month on WNDZ Chicago 750 AM. Gilligan discusses current public policy issues affecting the Church with experts and newsmakers.

Sept. 17, 2018 show Matt Dietrich, spokesman for the Illinois State Board of Elections, joins Bob to talk about the upcoming November general election in light of the hacking two years ago of the agency's database. Then, Anthony Granado with the U.S. Conference of...