Catholic Conference Radio Hour on Chicagoland Catholic Radio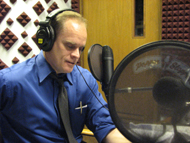 CCI Executive Director Robert Gilligan hosts the Catholic Conference Radio Hour on the third Monday of the month on WNDZ Chicago 750 AM. Gilligan discusses current public policy issues affecting the Church with experts and newsmakers.
Dec. 19, 2011 show Bob spoke with Tom Chapman, head of the Iowa Catholic Conference, about the upcoming Iowa caucuses on Jan. 3. Bob and attorney Paul Linton discussed the recent decision by the Illinois Supreme Court to consider the constitutionality of the 1995...