Catholic Conference Radio Hour on Chicagoland Catholic Radio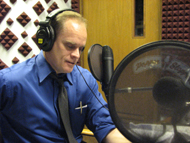 CCI Executive Director Robert Gilligan hosts the Catholic Conference Radio Hour on the third Monday of the month on WNDZ Chicago 750 AM. Gilligan discusses current public policy issues affecting the Church with experts and newsmakers.

Nov. 19, 2018 show This fall marks the first semester for new students attending Catholic or other private schools on the Tax Credit Scholarship program signed into law just over a year ago. We hear about the impact from Jon Priest, assistant principal of Our Lady of...