Catholic Conference Radio Hour on Chicagoland Catholic Radio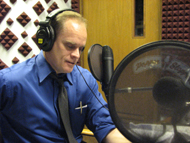 CCI Executive Director Robert Gilligan hosts the Catholic Conference Radio Hour on the third Monday of the month on WNDZ Chicago 750 AM. Gilligan discusses current public policy issues affecting the Church with experts and newsmakers.

Feb. 24, 2014 show CCI Executive Director Bob Gilligan takes on the debate over increasing the minimum wage by talking with folks on both ends of the opinion spectrum. First, Kim Bobo, founder and executive director of Interfaith Worker Justice, talks about why we...