Catholic Conference Radio Hour on Chicagoland Catholic Radio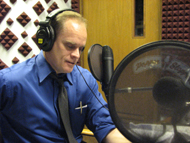 CCI Executive Director Robert Gilligan hosts the Catholic Conference Radio Hour on the third Monday of the month on WNDZ Chicago 750 AM. Gilligan discusses current public policy issues affecting the Church with experts and newsmakers.

June 17, 2013 show Kim Daniels, spokeswoman for the president of the U.S. Conference of Catholic Bishops, talks about the upcoming "Fortnight for Freedom" set to run from June 21-July 4. Jim Geoly of Burke, Warren, MacKay and Serritella speaks about the...