Catholic Conference Radio Hour on Chicagoland Catholic Radio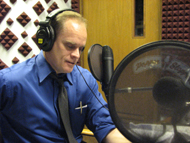 CCI Executive Director Robert Gilligan hosts the Catholic Conference Radio Hour on the third Monday of the month on WNDZ Chicago 750 AM. Gilligan discusses current public policy issues affecting the Church with experts and newsmakers.

Nov. 19, 2012 show What's a TVDL? Lawrence Benito of the Illinois Coalition of Immigrant and Refugee Rights tells how Temporary Visitor Driver's Licenses could be extended to undocumented immigrants by the legislature via Senate Bill 957. CCI's own...