Catholic Conference Radio Hour on Chicagoland Catholic Radio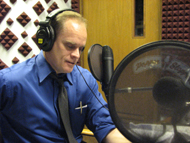 CCI Executive Director Robert Gilligan hosts the Catholic Conference Radio Hour on the third Monday of the month on WNDZ Chicago 750 AM. Gilligan discusses current public policy issues affecting the Church with experts and newsmakers.

April 15, 2013 show Bishop Lance Davis of the African-American Clergy Coalition joins Bob to talk about the fight against redefinition of marriage efforts in the form of Senate Bill 10. Lake County Sheriff Mark Curran adds to the discussion by telling how he sees the...