Catholic Conference Radio Hour on Chicagoland Catholic Radio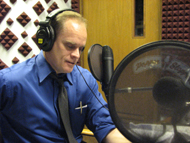 CCI Executive Director Robert Gilligan hosts the Catholic Conference Radio Hour on the third Monday of the month on WNDZ Chicago 750 AM. Gilligan discusses current public policy issues affecting the Church with experts and newsmakers.
March 19, 2012 show Bob talks with state Rep. Tom Morrison, R-Palatine, about House Bill 4117, which calls for abortion clinics to abide by the same standards as other ambulatory surgical treatment centers (ASTC). He then talks with John Bouman, president of the...