Catholic Conference Radio Hour on Chicagoland Catholic Radio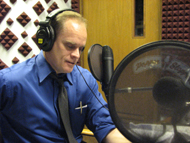 CCI Executive Director Robert Gilligan hosts the Catholic Conference Radio Hour on the third Monday of the month on WNDZ Chicago 750 AM. Gilligan discusses current public policy issues affecting the Church with experts and newsmakers.

Aug. 26, 2013 show It may be summer, but we're not lazing away -- CCI's Bob Gilligan tackles three big issues in today's show. First up, Mike Kagan, superintendent of schools for the Rockford diocese and chair of CCI's Education Department,...