Catholic Conference Radio Hour on Chicagoland Catholic Radio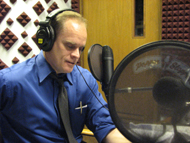 CCI Executive Director Robert Gilligan hosts the Catholic Conference Radio Hour on the third Monday of the month on WNDZ Chicago 750 AM. Gilligan discusses current public policy issues affecting the Church with experts and newsmakers.
Jan. 23, 2012 show Bob talked with Chicago attorney Jim Geoly about the recent refusal of the Obama administration to broaden the religious exemption for mandated coverage of contraceptives and sterilization. They also spoke about the impact of the U.S. Supreme...