Catholic Conference Radio Hour on Chicagoland Catholic Radio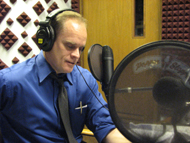 CCI Executive Director Robert Gilligan hosts the Catholic Conference Radio Hour on the third Monday of the month on WNDZ Chicago 750 AM. Gilligan discusses current public policy issues affecting the Church with experts and newsmakers.

Oct. 15, 2012 show It's an Election-palooza as we gear up for the Nov. 6 election. CCI's Bob Gilligan talks to Bishop Thomas John Paprocki of Springfield about the development of those election bulletin inserts from our bishops that have been (hopefully)...