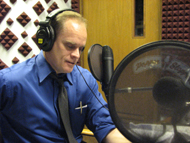 CCI Executive Director Robert Gilligan hosts the Catholic Conference Radio Hour on the third Monday of the month on Relevant Radio. Gilligan discusses current public policy issues affecting the Church with experts and newsmakers.
Kathleen Gallagher, director of pro-life activities for the New York State Catholic Conference, joins Bob to talk about the fall-out from that state's passage of extreme abortion legislation in January. Next, Jenn Briemann, executive director of the Maryland Catholic Conference, talks about how physician-assisted suicide legislation suddenly took off this spring. The Maryland House passed PAS legislation on March 7 by a 74-66 vote. The legislation went on to be considered by the full Senate on March 27, where it was defeated when it fell to a 23-23 tie vote. Then, Robert McCoppin, a reporter for the Chicago Tribune, discusses how legalization efforts for marijuana are progressing in the legislature. Gov. J.B Pritzker's proposed budget counts on $170 million from the sale of licenses, but no language for the authorizing legislation is expected until late April. Finally, Michael O'Rourke, policy advisor with the U.S. Conference of Catholic Bishops, talks about federal criminal justice reforms embodied in the First Step Act, passed and signed into law in late December.
Paul Linton, nationally-known attorney on abortion law, joins Bob to talk about abortion legislation pending before the Illinois legislature. Then, Melissa Hastings of the U.S. Conference of Catholic Bishops discusses potential federal legislation that would help Dreamers and those individuals with Temporary Protected Status. Finally, Don Carlson of Illinois People's Action talks about House Bill 2468, which would cap exorbitant rates on car title loans.
Peter Steinfels, former editor of Commonweal magazine and a religion reporter for the New York Times, joins Bob to talk about the essay he wrote for the magazine a few weeks ago in which he extensively examined the Pennsylvania grand jury report. Clarke Forsythe, senior counsel for Americans United for Life, talks about the recent abortion legislation introduced in the Illinois General Assembly. Then, Illinois state Sen. Chuck Weaver, R-Peoria, discusses Senate Bill 156, which would allow inmates in the state's prisons access to online job sites so they can apply for jobs for when they are released. Finally, Kris Cortes, board member of Chicagoland pregnancy help center Aid for Women, joins Bob to talk about the organization's new location in Flossmoor.
Alex Berenson, author of the just-released book, "Tell Your Children: The Truth About Marijuana, Mental Illness, and Violence," joins Bob to talk about the effects that marijuana has on psychosis, which can lead to an increase in violence. Illinois lawmakers are expected to legalize recreational marijuana this spring, and new Gov. JB Pritzker has said he supports the initiative. The Catholic Conference opposes legalization. Next, Anthony Holter, executive director of Empower Illinois, talks about the just-opened application process for Year 2 of the Tax Credit Scholarship program. Then, Kevin Appleby, senior director for the Center for Migration Studies, offers clarity on what is really happening with immigrants and refugees along the border with Mexico in light of President Trump's recent address to the nation and visit to the border. Finally, Rep. Jeanne Ives, recently retired state lawmaker and GOP candidate for governor in the primary election, reviews her tenure in the Illinois Legislature.